Welcome to the Wholesale/Reseller Program for Protect Your Breasts books for Clinicians, Pharmacists, Foundations & Retail!
Protect Your Breasts book containing the Proactive Breast Wellness program provides a complete education program to decrease breast cancer risk or its reoccurrence. Women can learn how to "Freeze and Cure their Breast Cancer with Cryoablation" which is the future of breast cancer care!
We created this exciting breast cancer education program and book to assist and meet the needs of the busy medical provider or retail store who wants to offer a comprehensive Breast Cancer prevention program to reduce a woman's risk of breast cancer or its reoccurrence. There is a chapter on cryoablation, to learn about "Freezing and Curing Breast Cancer"!  This book will help the women you serve.
Protect Your Breasts book and eBook will help support women who are trying to make healthier lifestyle choices. We understand the clinical demands of a busy medical practice or pharmacy and the time constraints that you have to work under in order to provide quality care for your practice. We know that it is a challenge to address the concerns of a woman in a portion of an hour. We realize that all women would benefit from an educational program that helps to empower them to make or reinforce lifestyle healthy dietary changes, give them information about hormone balancing, alert them on how to limit environmental toxins and make healthier choices.
Doctors and Clinics Sign Up Below
Protect Your Breasts can be purchased wholesale and you can make them available to your retail store, clinic or pharmacy and you make 40% on each book sale. Books cost $15.00 per book plus media mail shipping then you can re-sell to your patients at a retail cost of $24.95
The Protect Your Breasts books can also be used as a fundraiser for nonprofits.  If you are a Non Profit just send us your Tax Exempt Certificate number.
The print on demand books are drop shipped to your clinic/ pharmacy and it usually takes  10 to 14 days.
Help us spread the word for a very needed breast cancer education and breast wellness program as well as provide a comprehensive education tool to support your work and the women you serve.
We also want to help support sister organizations/foundations who have parallel missions to ours to reduce Breast Cancer Risk and who may embrace our "Prevention is the Cure" motto.  Foundations who promote organic eating, limiting toxic exposure to chemicals that affect breast cancer risk or BRCA gene daughters of breast cancer moms. PYB would like to become a supporter of your foundation! Please link to our website and we can also put your organization in our Take Action section to encourage more people to follow your organization. If your foundation is able to direct their members to explore the PYB website and educational tools and their members wish to purchase our program, we would like to provide a donation to help raise funds for your foundation and your wonderful work The staff at PYB are educators and we wish to help empower women and the men who love us to help protect ourselves and our families. Education is power.
What do medical experts say about this breast wellness program?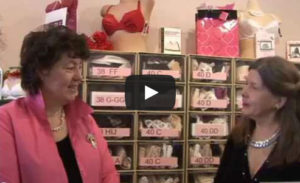 For Pharmacy / Nutrition Stores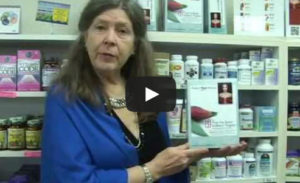 We have created staff training videos for your store employees to view to show them how they can easily introduce the Proactive Breast Wellness/ Protect Your Breasts book program to your clients/ shoppers. This can be done at check out or while assisting women in your store to make their purchases. This may be for new PJs, bras after surgery, compounded hormone replacement or when looking for supplements to improve their health in your local nutrition store or pharmacy.
When you sign up as an Affiliate or contact PBW, we will send you a code to access the videos.
How to Get Started
So get started…. and contact us so you can provide this life-saving educational tool to the women in your clinic or who shop at your retail store or from your Online business. You will be making 40% off each book and the women will be grateful that you are spreading the word about Protect Your Breasts and the section on cryoablation to freeze your breast cancer. Help Save Lives! Once you are added to our system we will send you a welcome email with all the information including a Coupon Code for you to be used during checkout to receive your wholesale discount.
Please email us at contact@proactivebreastwellness.com for our quantity price structure discounts for clinics, retail stores or non-profit organizations, or if you have any additional questions or comments.
Thank you.
Would you recommend this program to anyone?
"Yes.  Both practitioners and pharmacists need this comprehensive guide.
Each professional group will benefit from Ingrid's comprehensive research and organization of the existing data on women's breast health.  It gives these professionals more to say than 'Don't smoke, and have regular mammograms.'
Women all over, and the families that love them, will all benefit from this comprehensive program."
James E. Paoletti
Pharmacist FAAFM, FIACP, FACA
Clinical Consultant and Educator in private practice
Previous Director of Provider Education at ZRT Laboratory
Vice President/Director of Continuing Education for Professional Compounding
Centers of America, Inc. (PCCA)
Board of Directors at the International Academy of Compounding Pharmacists
"A tour de force of valuable information for the woman who wants to take control of her breast health. Edstrom has collected the information that most practitioners have not yet compiled for their own knowledge base so I would suggest that the practitioners familiarize themselves with this information first. There are practical suggestions for life-style changes for women at risk for breast disease. A valuable educational tool."
Max Chorowski, MD, FACOG
Assistant Clinical Professor of Gynecology and Clinical Instructor of Psychiatry at Tufts University School of Medicine
Medical Director, Counseling & Gynecology Group, Longmeadow MA
Protect Your Breasts presents a comprehensive overview of breast healthcare, including a Proactive Breast Wellness program that outlines multiple strategies to reduce the risk of breast cancer and its recurrence.  The book also provides an excellent discussion of cryoablation or tumor freezing as a minimally-invasive alternative to surgery for the treatment of breast cancer.  Furthermore, "The Early Freeze Protocol" proposes a novel strategy for facilitating the early diagnosis and treatment of breast cancer while also reducing the physical and emotional burden that typically accompanies diagnosis and treatment.  In the context of Patient-Centered Care, Protect Your Breasts is a worthy read!
Dennis R. Holmes, M.D., F.A.C.S.
Breast Surgeon and Researcher
Cryoablation Expert and Advocate